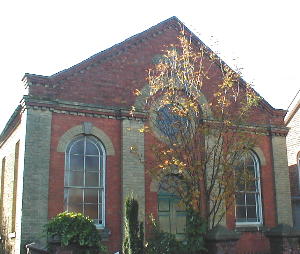 Redmile Primitive Methodist Chapel built 1869
converted into a private dwelling 1986.
The Primitive Methodists have a chapel here, erected in 1869, at an outlay of £620, raised by subscription, in lieu of that built in 1828. (From: White's Directory of Leicestershire and Rutland 1877)
&nbsp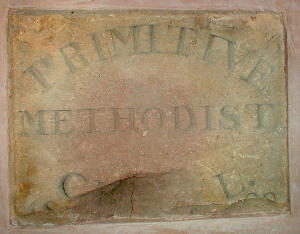 While alterations were being carried out in 1988 the stone, shown above, was discovered being used as a hearth for the vestry fireplace. Heat damage can been seen in the centre. While the bottom is also damaged it was possible to determine the date as 18?? with the latter two numbers having round tops. It was a Directory that confirmed the date as 1828.