| | |
| --- | --- |
| Recent History | |
Crossroads remake November 2000
A Sun Exclusive reports "Our village is the new Crossroads - Filming starts for £10M remake of '70s soap" Despite support from a section of the village community there was vehement opposition from some and the TV company bowed out.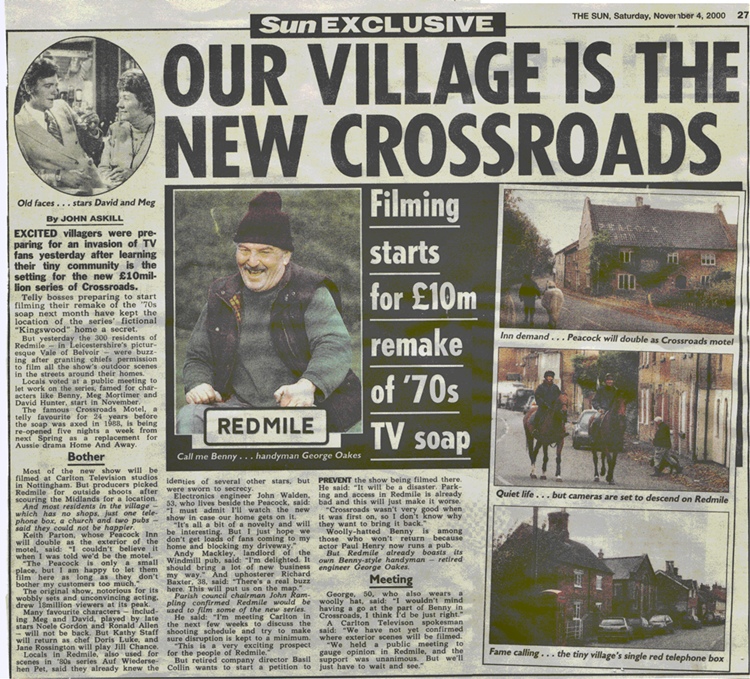 Link to Crossroad location guide website
Viking Challenge cycle event
A fund raising idea that has grown like Topsy. From just 98 entrants in 1995 the Viking Challenge off road cycle event attracted 1,400 riders in 2017 and has raised a huge amount of cash for Redmile school and charities. The image below shows the Tee shirt logo for 1997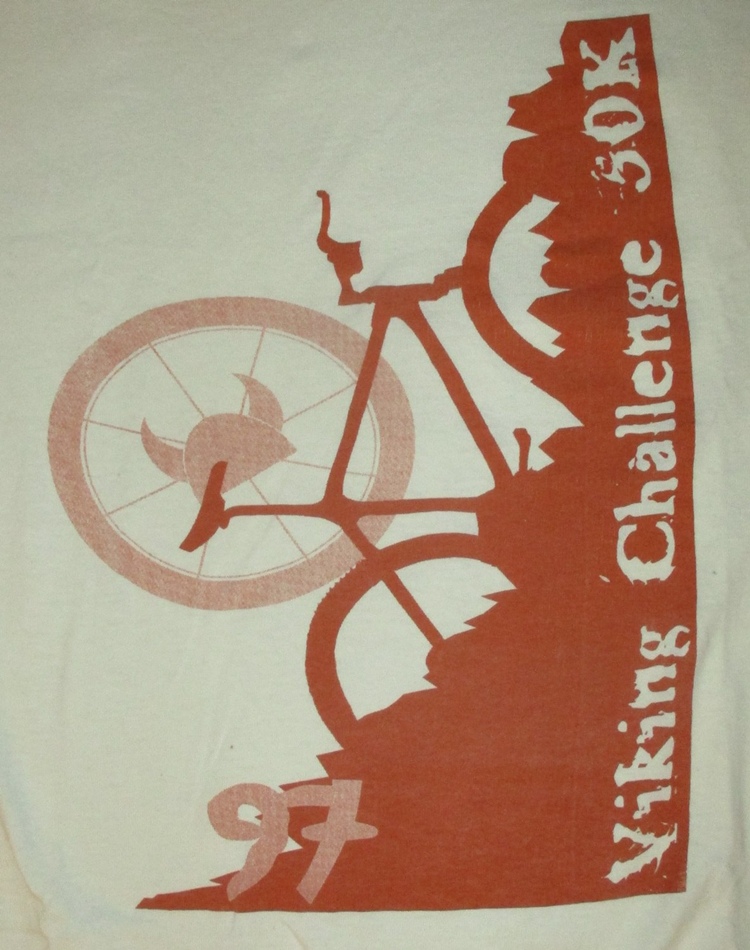 Link to Viking Challenge website
Windmill Inn
Part of the small Ruddles estate of tied house this normally sleepy Inn once drew coach loads from surrounding towns to see the Windmill Girls, saucy cabaret Redmile style. The Ruddles advertising leaflet of 1974 lists just 39 tied houses. The key shows that the Windmill offered:- Bar snacks, Good parking facilities, Party room, Skittles, Coaches speciality, Natural Draught beer and Live entertainment. A combination of these perhaps confirms the initial claim. In 1986 the TV cameras rolled when The Windmill became The Barley Mow in series two of Auf Wiedersehen Pet.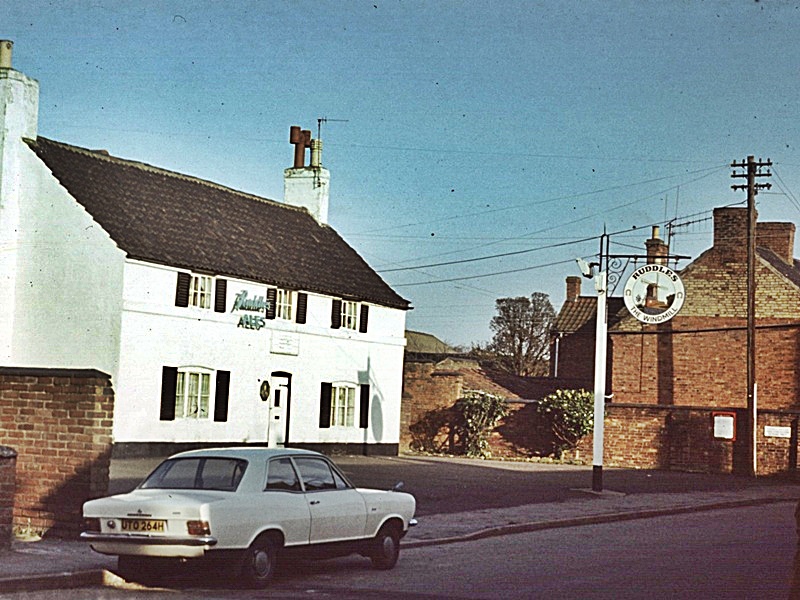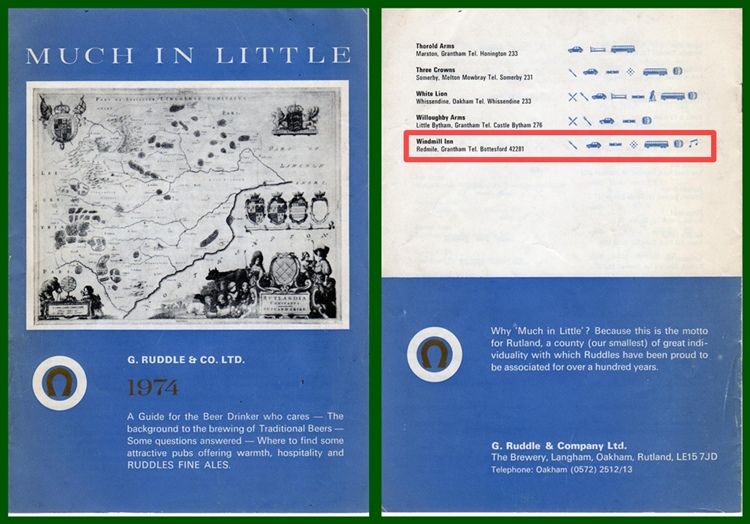 Link to Auf Wiedersehen Pet website