| | |
| --- | --- |
| Peacock Inn - Redmile | |
In Redmile the Peacock Inn looks forlorn, the sale board is up and planning permission has been granted for conversion to residential. No this wasn't 2016 but 1987 what goes around comes around. The Peacock was to have another thirty years before the builders finally have their way.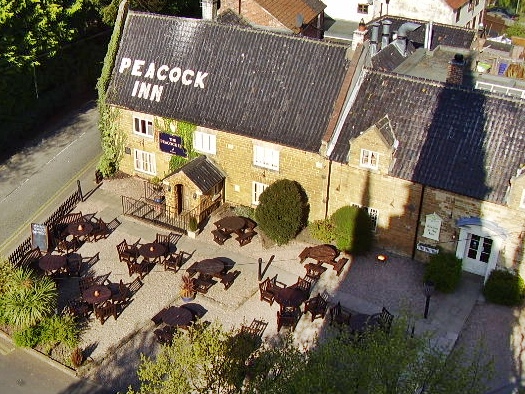 The Peacock Inn Redmile in 2007
Back in the late 1980s a barn had just been converted and the developer was perhaps looking for another project. He found one just yards away and saved the Peacock Inn from closure building a business that radically changed Church Corner.
April 1996 The Caterer
Franz Garbez, chef at the Peacock Inn, Redmile, believes croquettes work particularly well as a vegetarian option. "I work a mirepoix of vegetables into a potato purée along with some fresh herbs. This is deep-fried and served with a tomato coulis or, as an alternative, aïoli or an avocado dip."
The Inn had a major revamp and pulled in the rich and famous. Parking had been an issue for years but the new clientèle could afford to include a parking ticket as part of their evening out. The car park became inadequate especially when the garage owner next door asserted his ownership by erecting a partition fence.
Grantham Canal website
It has been a focal point of village life for many years and most locals will remember the large dance hall which stood to the rear and doubled as a cinema and in which many famous names such as Georgie Fame, Acker Bilk and George Melly, appeared during the sixties. ….....Having fallen into disrepair, the hall was demolished in 1987 when Colin Crawford, the current owner, took over the inn.
'Dancing' column of the Nottingham Evening Post of Thursday February 3rd, 1966.
Peacock Inn, Redmile - Friday – Tony Kent (good clean comedy)
Saturday – New Olympia Band (Guests, artists and dancing – Coaches welcome.)
Wanting his cake and eat it Colin Crawford converted the old dance hall into three houses (24 -28 Main Street) and allocated the remaining car park for their use. The punters still came and the Peacock Inn became the place to eat. The owner of the adjacent garage sold out allowing major expansion and finally some off street parking. Rooms became available and the restaurant expanded but at a cost of taking a partner.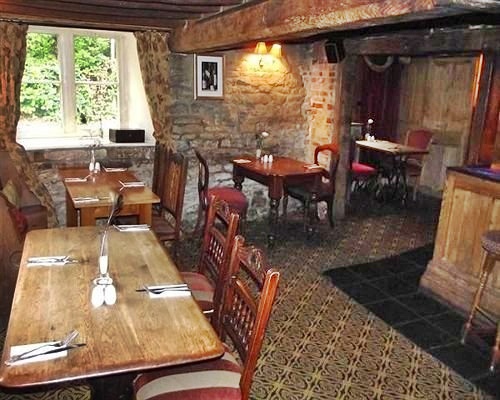 Independent review August 2000
Obviously, something was going on. All was revealed the following week: owners, Pernickety, had gone into receivership and the famed Peacock's feathers had been ruffled. Obviously Pernickety were not pernickety enough. When we ate there a few months ago, the chef, Stephen Ramsden - who trained with Gary Rhodes in Manchester - was on form. It remains for someone with the odd £700,000 to return it to its former glory of two years ago. It deserves it: it's hard to imagine a better country hideaway.
A blog from January 2011
I recently was taken to lunch at The Peacock Inn, Redmile near Grantham and I had the honour of meeting Diesel, the resident Jack Russell, who frequents this pub every day of the year at lunch time and later on in the evening after dinner has been served. Dee, the pub owner, even invited Diesel on Christmas Day!
Diesel sits on the bar stool next to his owner and apparently he loves Mini Cheddars. This is what I love about this pub, the combination of a traditional village pub (where the villagers and their families are part of the fabric of the hostelry) and four star accommodation (rooms designed by Linda Barker) and 21st Century kitchens.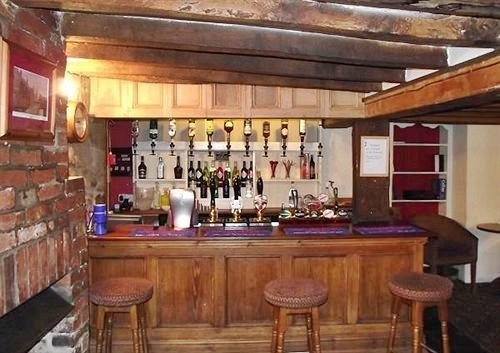 The spiral of decline continued as reports of Trip advisor confirm
22 April 2013
Have used this restaurant over the years GREAT then went in early 2013 for Sunday lunch it was under new management, I had a lamb shank and mashed potatoes absolutely awful worst meal I have ever had, I could not eat it, my appetite went before I even tasted it. Avoid at all costs, it had lost its atmosphere because it was empty a shame because this was one of our treasures. I will not be visiting again until management and chef change.
Savills April 2016
The sale of the former Peacock Inn on Church Corner in Redmile. The property was guided at £350,000 - £450,000 and attracted a high level of interest from bidders in the room, after some intense competition the lot was sold for £470,000 to a developer looking to convert the building to residential use.
December 2017 and work in progress suggests there will be no reprieve this time round.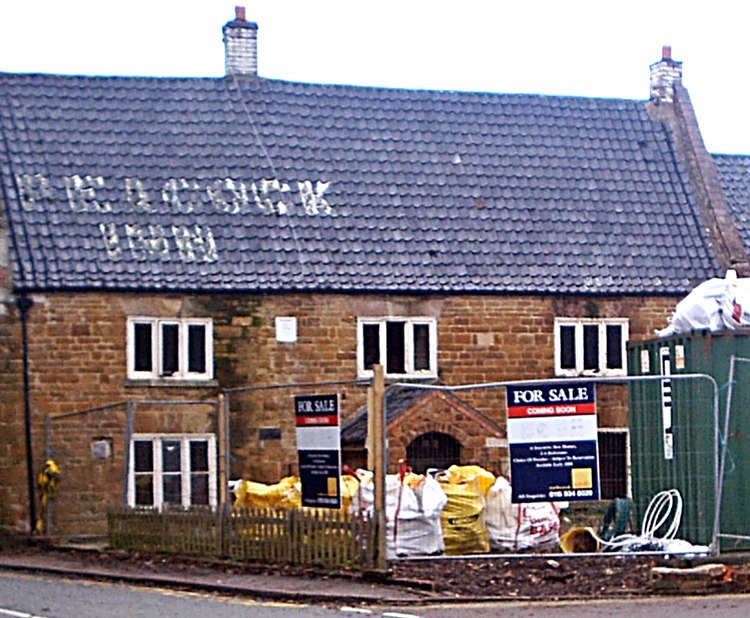 Peacock Inn 2017