Redmile Oil Depot 1944

Redmile became an important location during the war when an oil storage depot and a pipeline were constructed. The pipeline grid connected airfields and other storage locations. Redmile also had rail access to the site.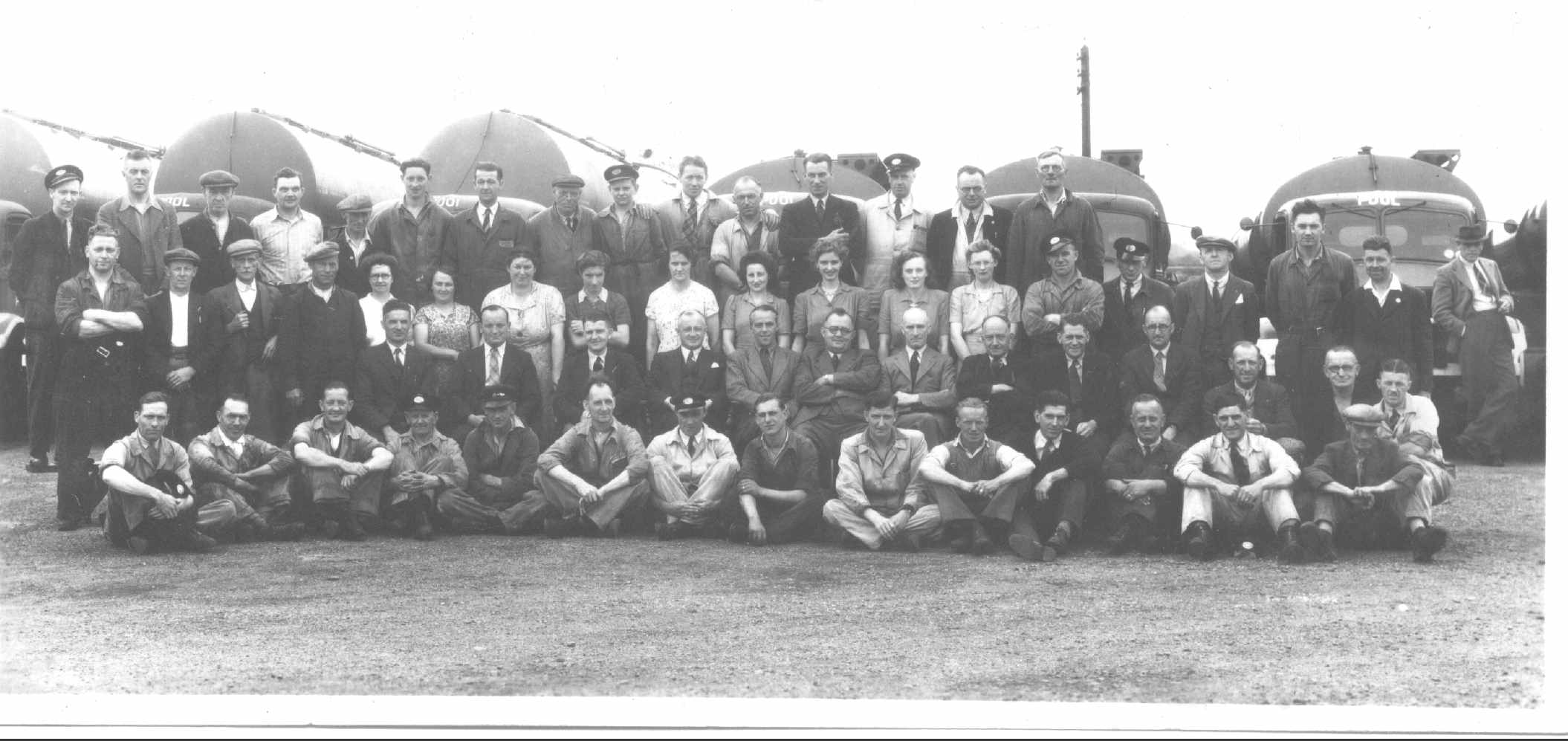 Back row: C.Gibson, B.Brading, --?--, S.Hand, C.Grass, T.Stocks, --?--, A.Groves, A.Marriott, --?--, Taffy Williams, L.Gardiner, Tom Mc--, E.Banks, B.Morris (Leic).
2nd row standing: J.Clarkson, B.Pegg, H.Etterley, Alf Munford (station cottages), --?--, N.Preston, J.Gash, D.Grass, Violet Goodband, M.Johnstone, M.Grass, M.Green, M.Wilford, --?--, G.Attley, N.Wood, --?--, J.Fitzhugh.
3rd row sitting: G.Moffat, T.Jones, H.Hurd, F.Benwell (Leic), C.Reece, C.Horner, E.Bundy, --?--, Bill Fernley, J.Grocock, H.Munks, J.Woolmer, S.Parks.
Front row: --?--, A.Munford, J.Ewerdine, C.Burton, --?--, --?--, --?--, --?--, --?--, B.Bikertop, --?--, Bill Sears, E.Danson, Bob Welbourne.
This picture can be viewed even larger by saving it or clicking here